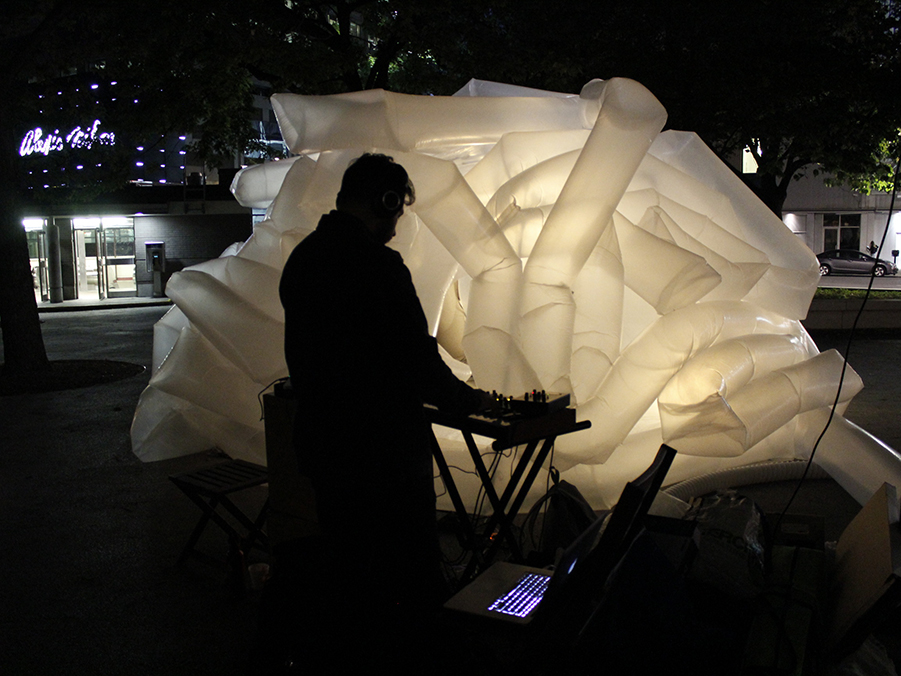 BIOGRAPHY
Aurélie Pedron settled in Montreal in 1999. After finishing a B.A. in dance at UQAM in 2013, she completed her M.A. thesis entitled "L'émergence en création ou l'antihéroïsme du créateur".
Early in her career she produced 10 videos that were distributed in 14 countries. She prefers onstage work, and focuses her research on the relation of the body to various materials. Her solos have been presented at Tangente, Studio 303, SAT, Ateliers Jean-Brillant and Blinding Light in Vancouver.
With the creation of Chair in 2011, Aurélie Pedron combined closed circuit video and stage performance. In Corps caverneux (2013, supported and presented by Tangente and Danse-Cité), she continued her research on encounters between bodies and light. She also worked with Odelah Création as a performer and videographer.
In April 2013 she founded the company Lilith & Cie, whose mission involves research and the creation and presentation of works that embrace many artistic forms, from choreography to the visual arts and cinema. The goal is to explore the permeability of materials and the special rapport with the spectator offered by nano-performance. Her work has been presented at the Festival de Théâtre de rue in Lachine and also at FNC. Her latest piece Entre, a nano-performance on the theme of encounters, was presented at Tangente in the 2014-15 season.
Aurélie is currently working on a performance installation for 12 women entitled La Loba, to be presented in an atypical venue. She will also be collaborating with marginalized individuals on the fringes of society, and her projects Rûe and Marge are being supported by the multidisciplinary centre DARE DARE. She has worked with the mentally ill (in collaboration with Danse Cité and Les Impatients), and is currently involved in a performance project (InDeep) with 10 young addicts.