Prizes
PRIX INTERPRÈTE
The award, which comes with a $10,000 cash prize partly funded by Caisse de la Culture, is awarded to a Quebec performance artist whose professional dance work presented in the province during the previous year, was deserving of special note. RQD has entrusted the PRIX DE LA DANSE DE MONTRÉAL jury with selecting a winner on the basis of artistic approach, interpretation quality and commitment to choreographic work and the community of dancers.

PRIX DÉCOUVERTE DE LA DANSE
The Prix DÉCOUVERTE de la danse is presented by Agora de la danse and Tangente. It comes with a prize of $5000 and will be awarded to an exemplary emerging artist. This new award pays tribute to a Quebec choreographer, dancer or a collaborator (in lighting, sound, set design, etc.) who stands out as a revelation within the dance milieu.

Presented by: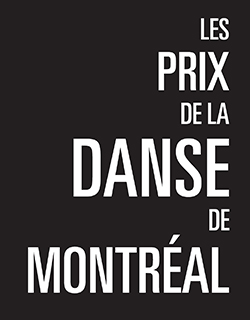 Prizes also awarded at the Prix de la Danse ceremony
Presented by: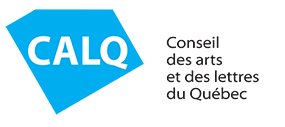 CALQ AWARD FOR BEST CHOREOGRAPHIC WORK
The CALQ award, accompanied by a $10,000 cash prize, recognizes an outstanding choreographic work performed in Québec for the first time during the previous season. Choreographers from all regions of Québec are eligible. The winner is chosen by a CALQ-selected jury.

CULTURAL DIVERSITY PRIZE IN DANCE
The Cultural Diversity Prize in Dance, presented by the Conseil des arts de Montréal, comes with a prize of $10,000. Awarded to an individual or an organization that promotes cultural diversity, it recognizes a striking contribution to the dance milieu or a remarkable achievement during the course of the previous season (from July 1 to June 30).