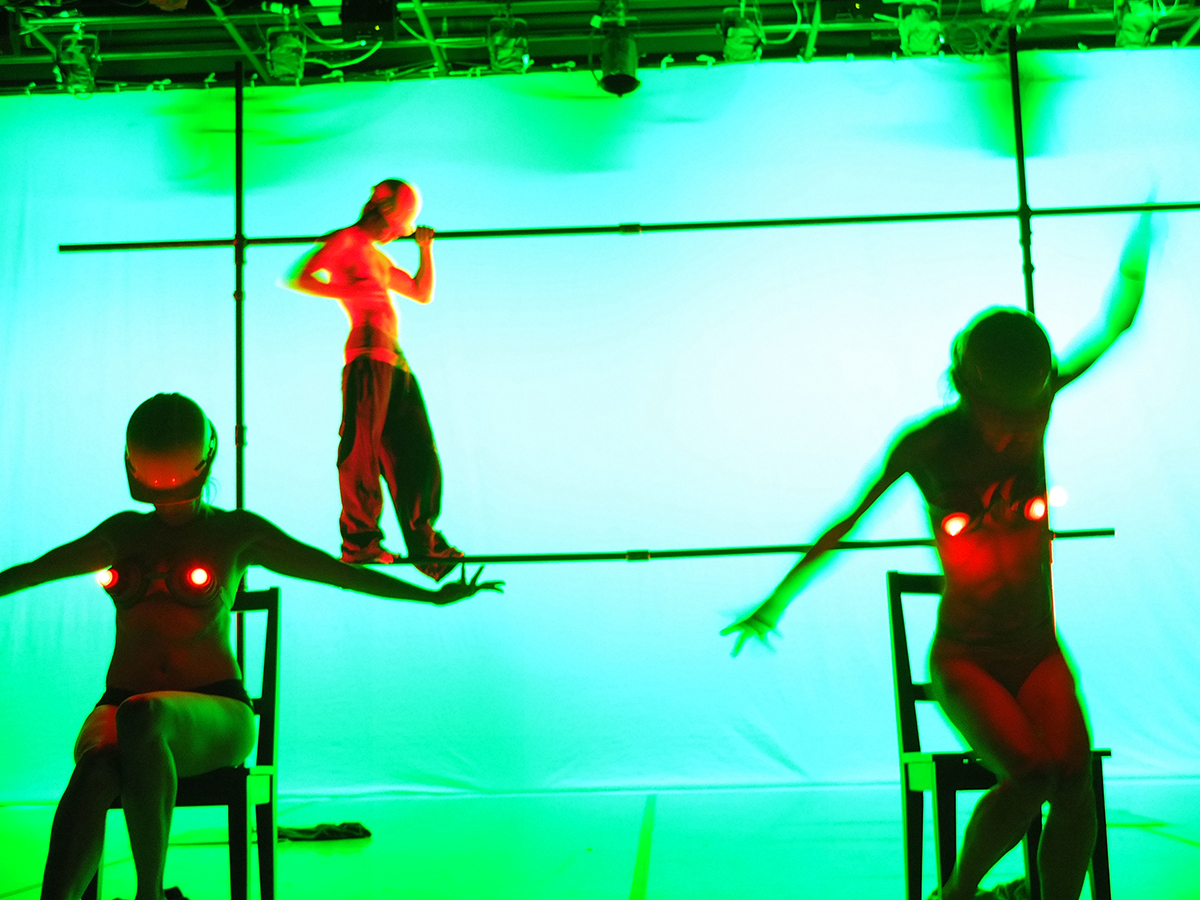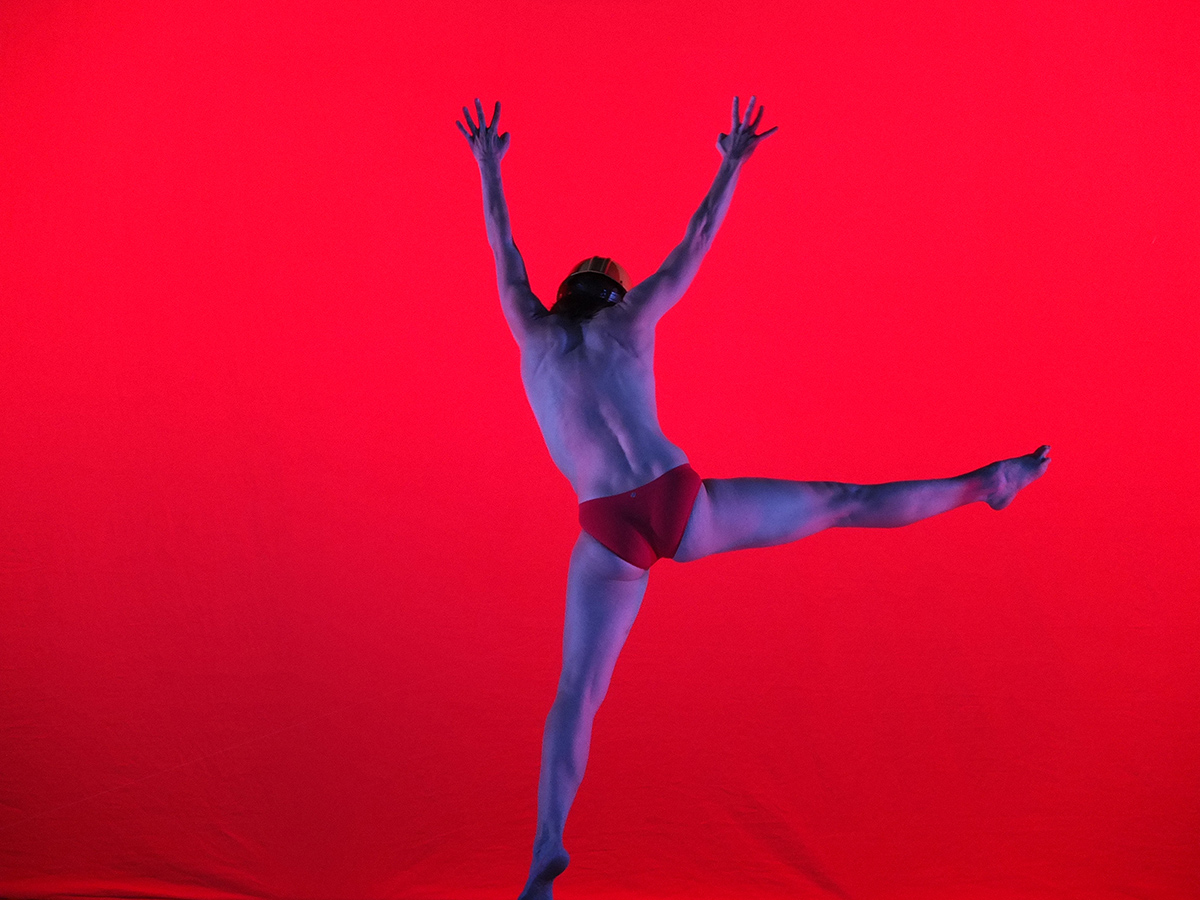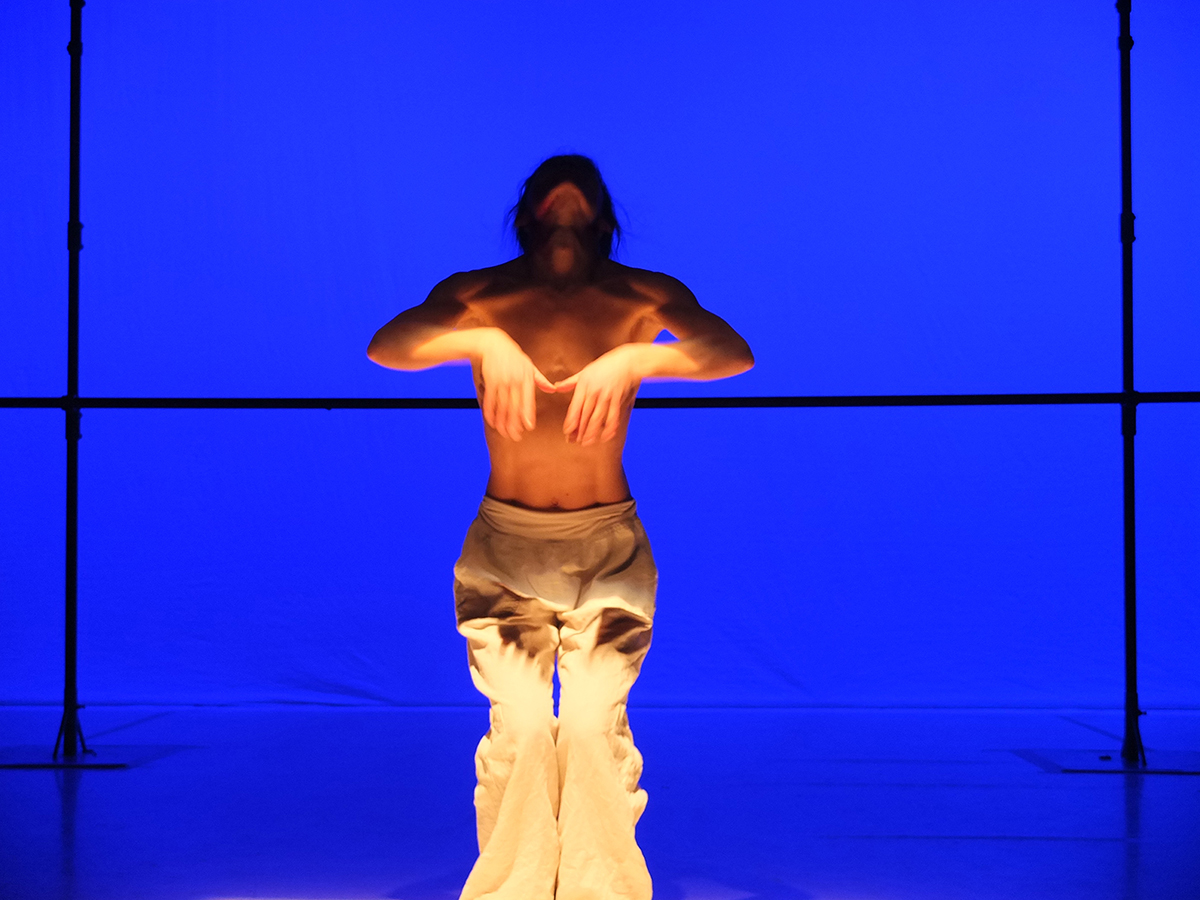 PRISMES
BIOGRAPHY
In this choreographic work, Benoît Lachambre plunges the six Montréal Danse performers and the audience into a game of perceptions, scrutinizing the dancers' physical presence, and using radiant luminosity, exploring how bodies furtively interact with each other. The choreographer heightens the presence of his performers by an interplay of vivid, fluctuating, sometimes jarringly contrasting colours, creating imbalance and time lags, intensifying illusion and distorting symmetry.
Developing as a dancer in the 1970s, in 1985, Benoît Lachambre was introduced to improvisation and releasing, in which the research and kinaesthetic exploration left a strong imprint on his teaching and choreographic compositions. Among his most important influences, Benoît Lachambre likes to cite Meg Stuart, with whom he regularly collaborates, but also Amelia Itcush for her work on weight dispersion and the balancing forces in the body.
Parallel to his work as a choreographer and dancer, Benoît Lachambre has gained renown as a teacher from the classes and workshops he has given throughout the world for the last 20 years.
In 1996, Benoît Lachambre founded his own company in Montreal, Par B.L.eux, multiplying his encounters and dynamic exchanges, and collaborating with a wide range of internationally-active choreographers and artists from different disciplines. Besides Boris Charmatz, Sasha Waltz, Marie Chouinard, and Louise Lecavalier, in 2003, he worked with Meg Stuart and musician Hahn Rowe to create Forgeries, Love and Other Matters, which was awarded a prestigious Bessie Prize in 2006. Since founding Par B.L.eux, he has created 15 works, participated in 20 productions with other companies, and carried out 25 choreographic commissions, including "I" is memory, the 2006 solo for Louise Lecavalier, and JJ's Voices, created in 2010 for the Cullberg Ballet in Stockholm. In 2013, Benoît Lachambre received the GRAND PRIX DE LA DANSE DE MONTRÉAL in recognition for his body of work, and more specifically, for his latest creation at that time, Snakeskins.